Experience a Jewelry Class. Make Memories and Rings. Permanent Jewelry Bracelets are now available!
Make Your Own Fine Jewelry
Perfect for a friend group hanng.
Gemstone Stacker Ring Class is perfect for crystal lovers.
Gemstone Stacker Class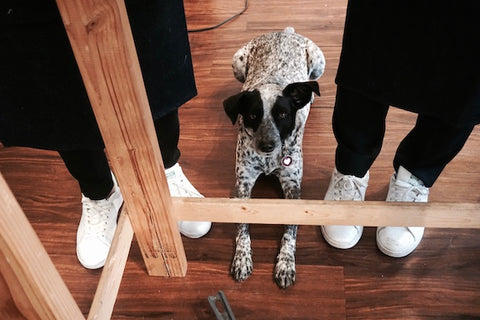 Meet the Shop dog Loretta!
Furry friends are always welcome at the studio. If you are travelling with your pup, or just want to have Your four legged friend in the class, let us know!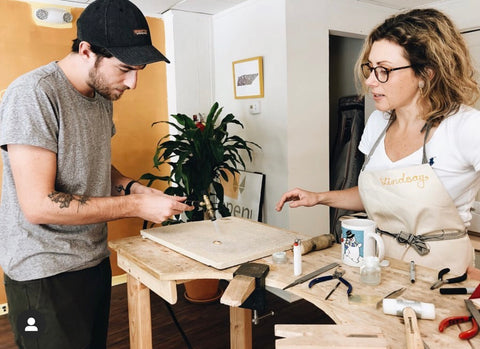 Over 5 years of experience teaching Ring Making Classes
I've been teaching my popular stacker ring classes through air bnb experiences for over 5 years. Through this service I have met some amazing people as well as strengthened my teaching background.
Book through Air Bnb
When couples come to the studio to make their own wedding rings, they leave with a day of memories, as well as high quality gold rings that look completely unique and professional.
Make Your Own Wedding Rings!
Learn the Tools of the Trade and DIY Your Wedding Rings.
Learn Jewelry Making Skills
Make Your Own Wedding Rings
Couples Work Together
From start to Finish