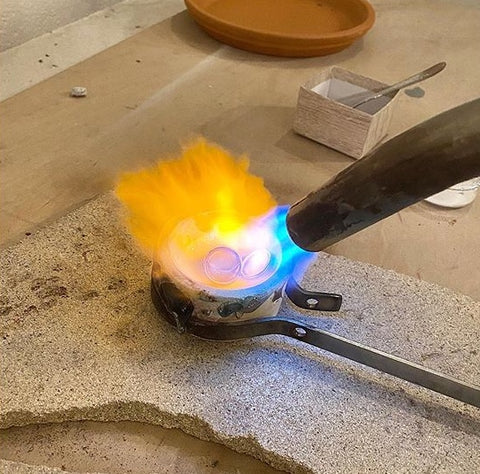 Repurposing Your Gold and Diamond Heirlooms
Repurposing Your Gold and Diamond Heirlooms
Introduction
In the past, our generation was raised to believe that diamonds and gold were precious. We were told that these commodities were valuable and should be treated with respect. But today, many people are finding ways to repurpose their jewelry as an investment in their future. Since you didn't get a lot of money after selling your diamond ring, don't throw it away! Instead, consider repurposing it into something people will pay for again—and again and again! Here are some ways you can repurpose your heirlooms:
Diamonds and gold can be remade into new jewelry.
Here's a good example of what I'm talking about: A diamond ring that has sentimental value to you, but not much monetary value (if any), can be remade into something else. How? By taking the diamonds out and putting them into a new setting, like in the rings below. 
You'll see your jewelry being repurposed along the way in photos that are taken by someone who knows what they're doing. It's an amazing experience!
Bring it in for a consultation.
Bring your heirloom pieces in to our store and we will work together to determine the best way to repurpose them into something new and beautiful. We will use your old jewelry to create something even more special, or we can work with you to design a custom piece of jewelry that is perfect for you. We will discuss all of the possibilities with you and make sure that they are within your budget.
Choose a design that is right for you.
The design that you choose should be something that reflects your personality and taste, as well as being something that you want to wear every day. This may take some time before you can make a decision, so don't rush into it. If you decide to go with an entirely new design or change the shape, size or materials of your heirloom piece, then this will cost more money than if we just re-set the stone(s). We recommend getting an estimate for both options in the design process.
Repurpose your metals and gems into something new and beautiful.
There are many ways to repurpose your gold and diamonds. You can bring in your metals and gems for a consultation, where we will discuss the best process for you. Or, if you have a design in mind, we can work with you to create it. The possibilities are endless! Recycle your old jewelry into something new and beautiful by bringing it to Walker Jewelry today.
Jewelry made by an experienced artist can be redone to fit your style.
If you have an heirloom you wish to update, there is a process that can be used. It takes about three weeks and involves working with an experienced artist. They will take your piece and create something new out of it that fits in with your style. If you would like to use some of the original stones, they can either be reset into the new design or be used as accents on the finished piece.
The creation process is photographed along the way so that you can see how it was made and what went into creating it.
Conclusion
If you're looking for a new way to make your heirlooms more meaningful, we have the answer! At Walker Jewelry, Lindsay Walker can help you repurpose your precious metals and gems into beautiful custom jewelry. Whether it's a diamond engagement ring or a gold chain with precious stones that need some updating, we can create something new that fits your style perfectly.